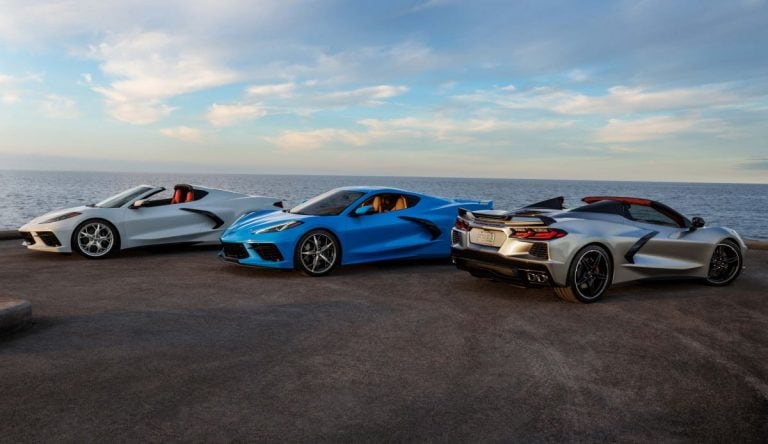 Lately, many drivers who enter our dealership ask our team about the new Chevy Corvette. While the 2021 Chevy Corvette has yet to arrive at Hall Chevrolet Chesapeake, we already know plenty about this sleek and sporty new Chevy car!
The Chevy Corvette has been around in the Chevy family lineup since the 1950s. Since day one, the coupe has been a sleek vehicle that prioritized elegant design and performance above all else.

While the Chevy Corvette of today is quite different from the one that graced the pavement so many decades ago, there is still plenty to love.
2021 Chevrolet Corvette Highlights
What we know so far is that the 2021 Chevy Corvette will get a breadth of trim configurations, with each variant getting a coupe or convertible option.

Humming beneath the hood of all base models of the Chevy Corvette will be a 6.2-liter V8 engine. This eight-cylinder titan was a highlight in previous models, although it's been revamped to provide 490 horsepower and 470 lb-ft worth of torque.

With all that muscle behind it, the Chevy Corvette will be able to propel from zero-to-60 mph in all of 2.8 seconds.
Inside, the Chevy Corvette remains true to the two-seat layout. Crafted of finely stitched leather, metal, and suede, the interior of the Chevy Corvette is expected to be a work of art. And thanks to the large 12-inch gauge display and infotainment screen, you can remain in the know while behind the wheel.
Get the Latest from Our Chevy Dealers
If you're looking to get the latest in Chevy Corvette news, our Chesapeake, VA Chevy dealers are more than happy to oblige. At Hall Chevrolet Chesapeake, we pride ourselves on giving you the very best dealership experience possible.