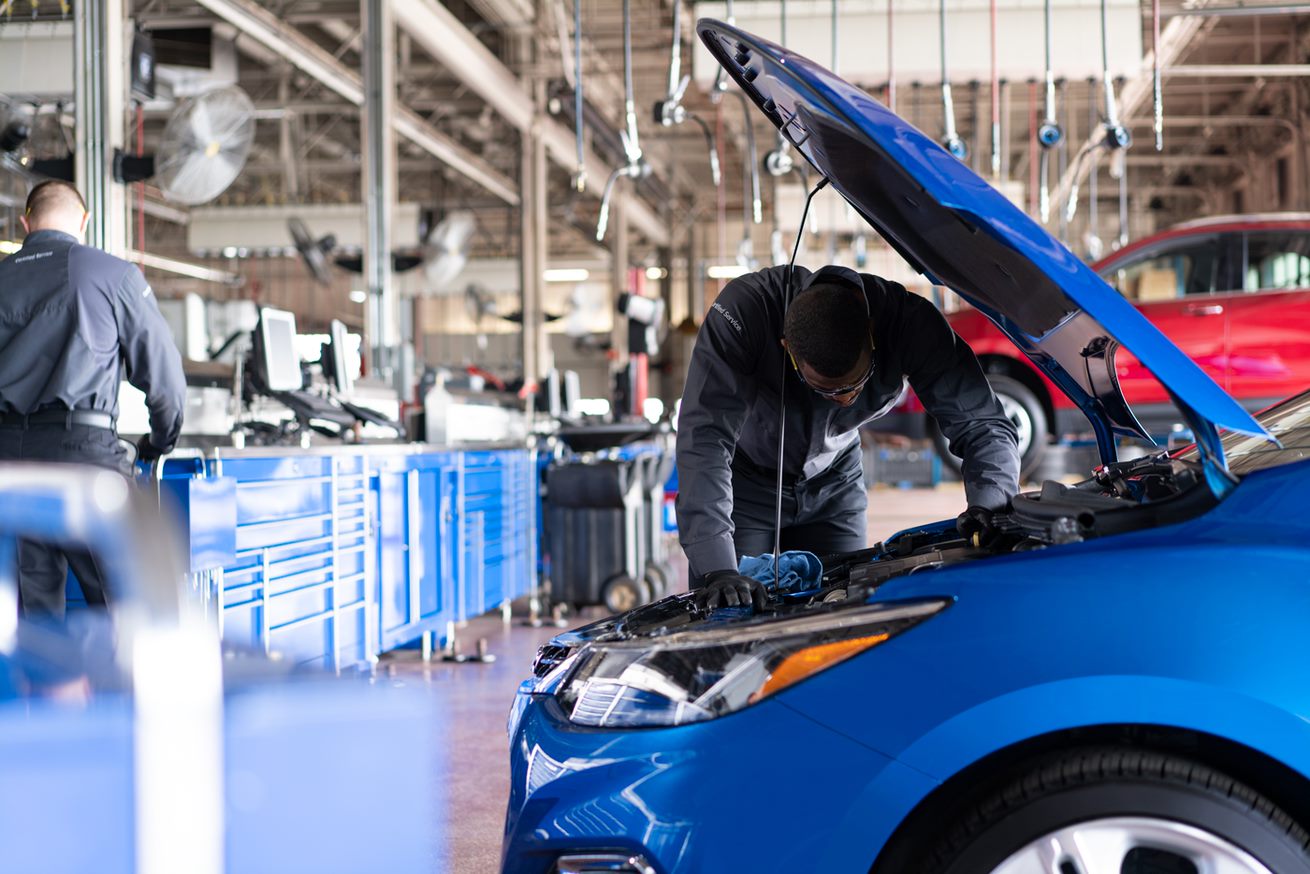 We believe one of the best things you can do in your car is to go out on a road trip. Road tripping can be an incredibly fun way to travel, but before you embark on your journey, you should visit our Chevy service center at Hall Chevrolet Chesapeake.
Why Should I Service My Car Before a Trip?
Why should you get your car serviced before a road trip? To start, car care is important, no matter how far you plan on driving. However, the extra miles that one can put on their car during a road trip can call for pre-emptive maintenance.

The last thing you want to do is find yourself stranded on the side of the road due to a lack of proper servicing.
Types of Service
One major form of maintenance you should perform on your vehicle before your road trip is an oil change. Motor oil is essential for your engine's regular function, particularly on long drives.

Motor oil is a lubricant, and as such, is expected to provide frictionless movement between all your engine's various components. By getting an oil change ahead of time, you can avoid the damages caused by a less-than-adequate oil supply and enjoy far greater performance.
You should also consider having your tires fully inspected. They are the main contact between you and road, and it's important to ensure they're in optimal shape before heading out. When you visit our tire care department, we'll inspect every inch of tread and each tire's air pressure levels to make sure they are ready to handle the journey ahead.
Schedule Road Trip Service Today
If you're looking for automotive maintenance and servicing you should receive it from a Chesapeake, VA Chevy dealership that always puts your needs first. At Hall Chevrolet Chesapeake, we strive to be that dealership and work to give you the kind of servicing experience that unforgettable.