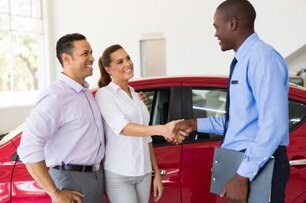 If you're looking to upgrade your vehicle, we're guessing you're probably wondering what to do with your existing one. There are a lot of benefits to trading in at Hall Chevrolet Chesapeake.

Today, we're highlighting a few of the top reasons to bring your trade-in to our dealership.
You Get Top Dollar
We offer top dollar for used cars. In fact, for a limited time, we are adding a $1,000 trade-in bonus to all appraisals. It's easy to get an appraisal, too. You can conveniently apply on our site to get a True Market Value Report®, which uses multiple factors to determine your vehicle's value:
Your vehicle's make, model, year, and mileage
Its original and current market pricing
Our geographic region and season
Avoid the Hassle of Selling
Selling your vehicle can be extremely difficult. After prepping your vehicle for sale and taking dozens of photos, you have to determine the best way to list it. Then, you could very likely end up answering dozens of questions. You'll have to meet up with strangers and haggle on price. And, all of these attempts could even end up with a bunch of dead ends, leaving you unable to sell your vehicle at all.
You Avoid "Fixing Up" Your Vehicle
Are you interested in upgrading your vehicle because it's no longer working as it should? Fixing up your vehicle to sell can be costly. Luckily, when trading in at our dealership, we expect to recondition your vehicle. It's a detailed process we do for every vehicle before we sell it. So, we don't expect yours to be perfect!
Want to sell your vehicle? We'd love to buy it! Bring it by our Chevy dealership in Chesapeake, VA for an estimate today.