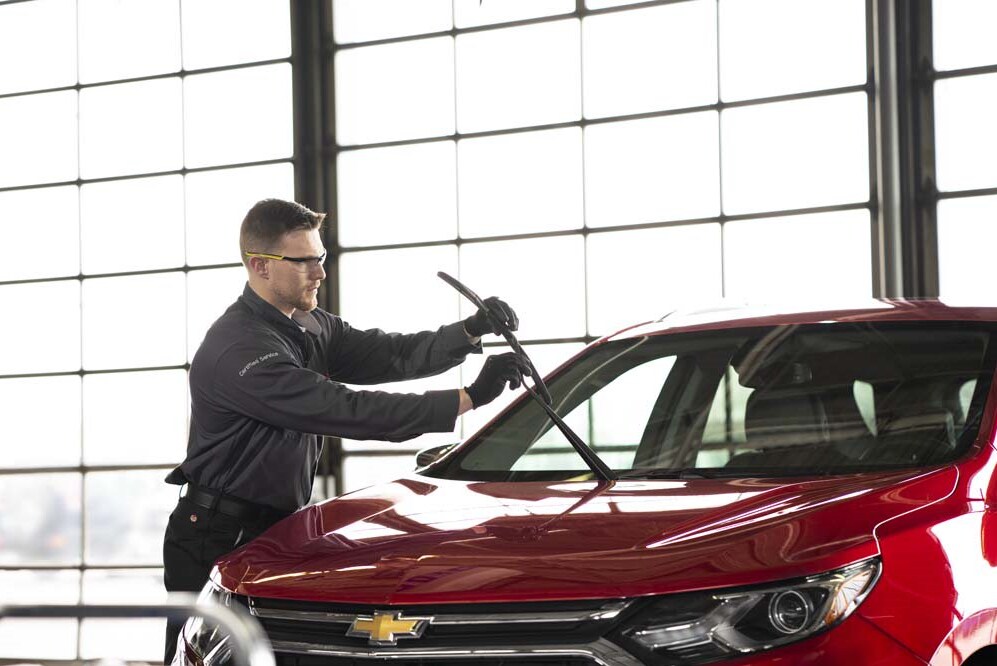 As the winter season approaches, it's crucial to make sure your vehicle is prepared. The inclement weather can make it dangerous to drive, so it's important to equip your vehicle as best as you can.

We encourage you to visit Hall Chevrolet Chesapeake for Chevy service before the season begins!
Inspect Your Tread
Your vehicle's tread can make a major difference when driving on slick terrains. It helps give you the needed traction and control. While the minimum requirement for safe tires is 2/32 of an inch, it's recommended that depth increase to 6/32 of an inch in the winter.
Replace Your Windshield Wiper Blades
Windshield wipers tend to do a lot of work in the winter, clearing your vehicle from snow, slush, or just the mess kicked up from other vehicles on the road. If yours don't properly clear your windshield, now is the time to replace them. It's important to fill your windshield wiper fluid too.
Test Your Battery
There are few things as inconvenient as a dead battery. Extreme weather can majorly impact a battery's lifespan, so now is an opportune time to have yours tested. You want to make sure yours wasn't greatly impacted by the summer and that it's prepared for our cold winters.
Check Your Heating System
You don't want to wait for a blustery winter day to discover that your heating isn't functioning properly. It's a good idea to have it tested now instead. Now is a good time to have your system cleaned as well and replace your cabin air filter.
Our Chevy dealership in Chesapeake, VA is happy to help get your vehicle prepared for the winter. Reach out to our team to schedule an appointment today!