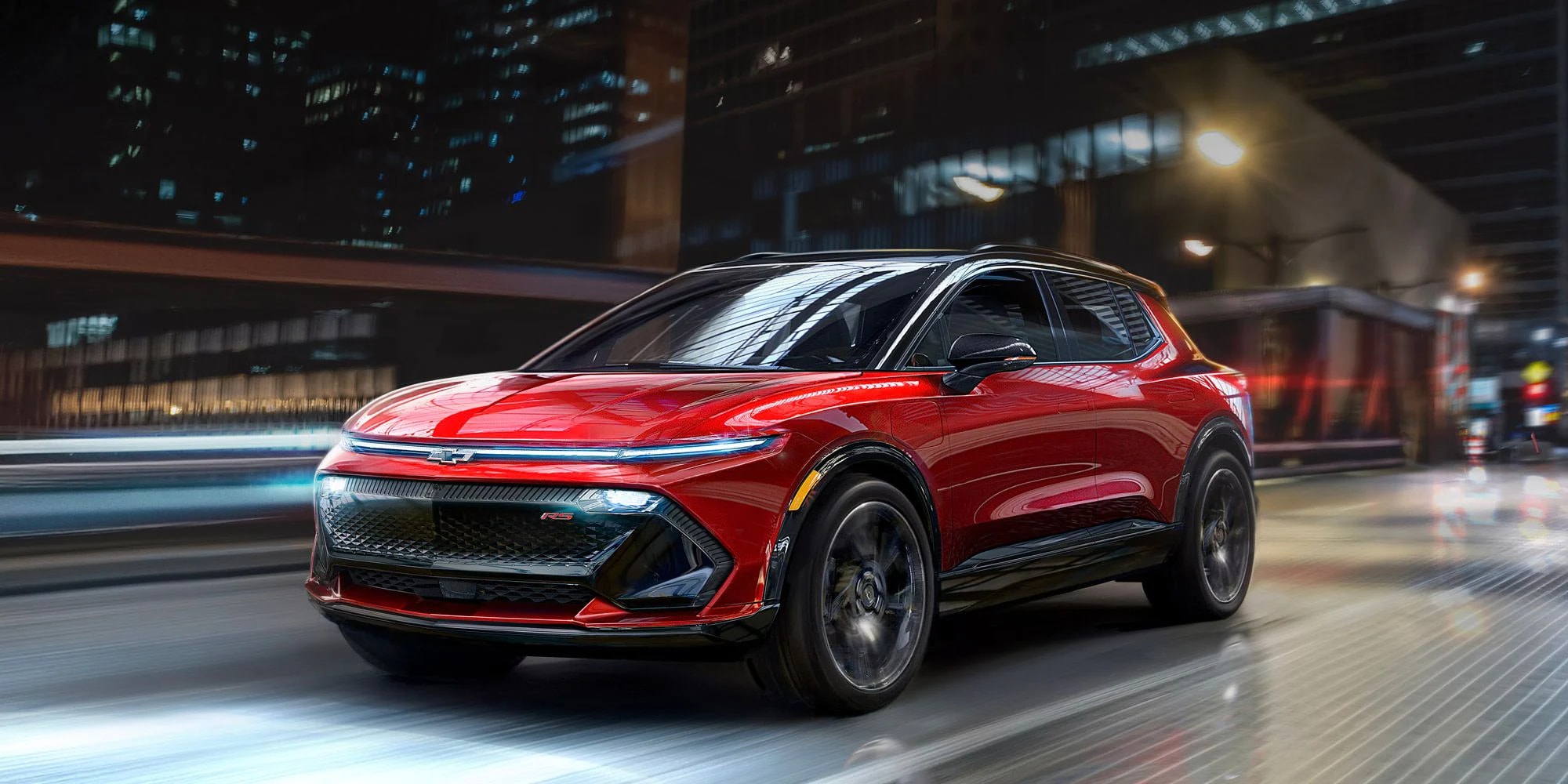 The future has never looked brighter than it has with an electric Chevy future. In fact, Chevy promises an all-electric future for its entire lineup. We're taking a look at a few of the exciting electric vehicles coming soon to Hall Chevrolet Chesapeake.
All-Electric Chevy Silverado
The first-ever all-electric Chevy Silverado is breaking all the rules when it comes to a pickup truck. It even provides trunk space (in the front of the truck no less). It's also fast, agile, and smart. In fact, with wide open watts, it accelerates to 60 mph in just 4.5 seconds. It still delivers everything you need out of a truck too with impressive power, as it generates up to 660 horsepower and 780 lb-ft of torque.
All-Electric Chevy Equinox
While the Chevy Equinox has been Chevy's top-selling SUV, it's forging a new path with all-electric power. Now you can enjoy the crossover you love with even better performance than before. It features a sleek new design, as well as walk-up lighting, providing a standout look on any street. It will undoubtedly be another exciting addition to the Chevy electric vehicle lineup.
All-Electric Chevy Blazer
You can also reduce your carbon footprint with an all-electric Chevy Blazer. The midsize SUV provides supreme efficiency for your travels, while also providing ample space for all your luggage, gear, and more. The Chevy Blazer utilizes the Ultium platform and Ultifi technologies which Chevy is using to help reach its goal of an all-electric future.
An all-electric future is on the horizon, and we couldn't be more excited at our Chevy dealership in Chesapeake, VA. Wanting better performance while simultaneously reducing your carbon footprint? An electric vehicle is just what you need. Reach out to our team to ensure you don't miss the official releases!