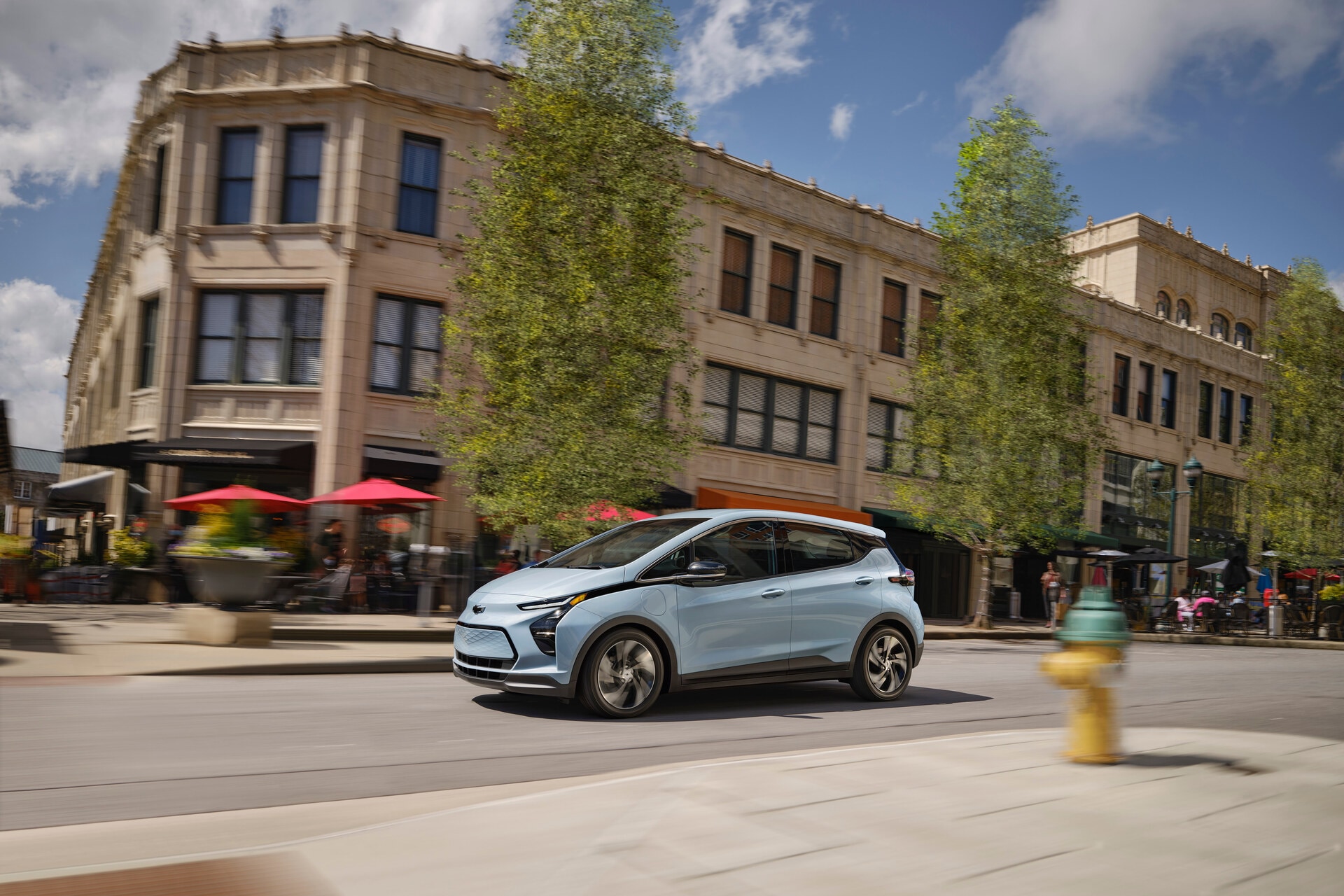 If you're wondering about Chevy Bolt EV top speed and other exciting features and programs, you'll want to look no further than Hall Chevrolet Chesapeake. We're excited to help drivers make the transition to alternative energy driving, and we're sharing all the details and specs this new Chevy has to offer. It has a starting MSRP of $25,600 and comes with some of the following performance features.
Electric Range
The 2023 Chevy Bolt EV is the alternative energy vehicle you've been waiting for. Thanks to a powerful electric motor and battery configuration, you'll have an electric range of up to 259 miles on a single charge.
Horsepower and Speed
This new Chevy delivers on the equivalent of 200 horsepower and 266 lb-ft of torque. There are many reasons to consider an alternative energy vehicle when it's time for the next great car, including a responsiveness off the line.
The 2023 Chevy Bolt EV is no exception. It can do 0-60 in just 6.5 seconds, at a top speed of a limited 93 miles per hour.
Charging Speed
You'll be able to bring your 2023 Chevy Bolt EV back to a full charge quickly and efficiently. You can easily transition between Level 1 and Level 2 charging, and with DC Fast Charging, you'll be able to charge up to 100 miles in just 30 minutes.
You'll also have access to over 40,000 public charging stations, and the myChevrolet Mobile App makes it easy to plan routes with maximum connectivity and charging access.
When you purchase an electric vehicle like the 2023 Chevy Bolt EV, you'll reduce your environmental impact and save money on fuel with every ride. Learn more about specific features and specs and take your first drive in a 2023 Chevy Bolt EV at Hall Chevrolet Chesapeake today.